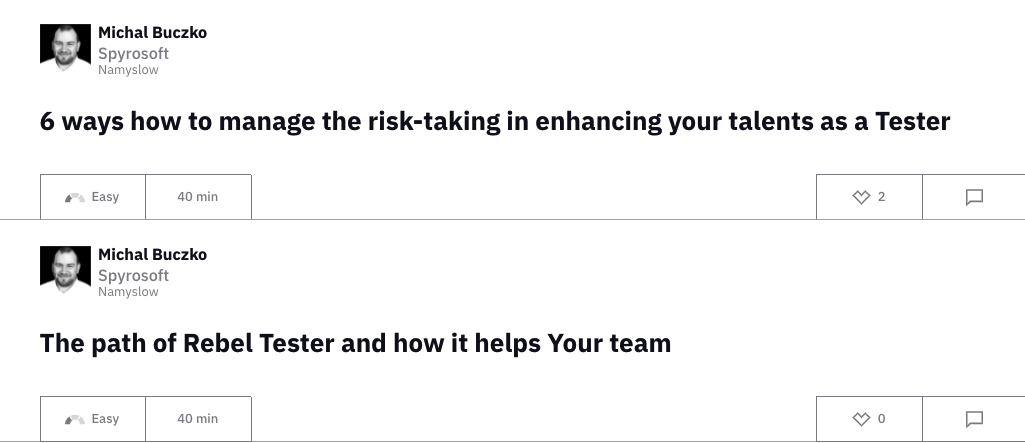 Another new conference in my portfolio. I decided to try to go to Belarus conference to visit a new coutry/capital and look at the conference organization of conferencce that has over 25 editions.
Misnsk was a suprise, so many lights. Like electricity is for free. Lot of moder cars, shops, clean streets. Totally opposite of our polish image of Belarus. I loved the city and atmosphere inside the city. Unfortunatelly Belarus national team was playing away game with Germany so we did not had the chance to visit a football game.
The conference was held in Mariott hotel and all the organization, food and venue was perfect as expected. Many local and russian speakers but also some enhlish sessions by people invited from all around eourope. I meet Petra again and Gjorge. I got a chance to see for first time Zbyszek presenting but unfortunatelly missed it.
I had two talks, both on the same day. I have to say it was my 2nd time doing that and I am sure that You cannot master both of them doing it this way. It has to be either first and last day session or being delivered on separate days. I got may ideas and lots of feedback from other speakers. I will for sure polish the slides and abstract to make both of those talks better. Hope to run them few more tim,es next year.
Thank You Vladislaw for the invite, hope to meet You again in Warsaw and maybe ST. Petersburg that is still on my cities to visit list.